While Mr Gauger runs a very busy schedule, he accommodates and maintains time for speaking, teaching and for colleges and universities requesting advice on core curriculum and lecturing.  His love for education, is fueled by his drive for the arts and as such, makes it a priority whenever possible.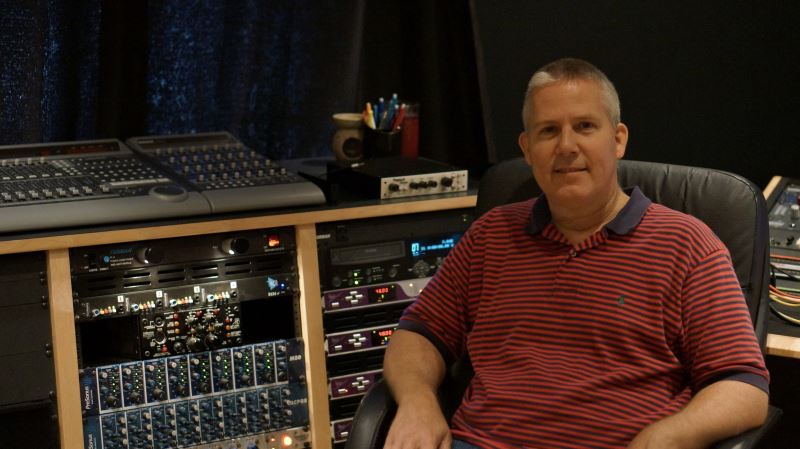 The following video shows Mr Gauger speaking to the students at Belmont University, which he has done on a regular basis for a number of years.  He speaks candidly about music business career success, to audio workshops, to motivational speaking. Call  615-300-5030 or Email for booking information.
Mr Gauger is Available For:
Music Business Workshops
Guest lecturing
TV and Radio Appearances
Commencement
Convolution Theory
Leadership Keynotes
Clinic Based Teaching
Artist Consulting
Music Career Seminars
Motivational Speaking
Tom Gauger is President and founder of ReelMusicianPro and Impulse Record— widely known with a commanding presence in the music industry featured at Sony, with nationally recognized products available at Guitar Center, Musician's Friend and other online retailers.  His unique "Back to Basics" approach is not just entertaining—it's effective. Tom is a seasoned professional speaker and brings with him experience as an author, TV and radio writer, consultant and music business pro. His presentations incorporate the skill, passion and "level headedness" it takes to succeed, both in life, and in the highly competitive environment experienced by those trying to break into the music business—skills that many companies, organizations and individuals seek regularly.
His enthusiastic delivery style and unique story telling ability keep his audience on the edge of their seats—wanting more!  His most requested topics are artist development, motivation, song writing, music and video production, and of course building the right blueprint for success in the music industry.  Tom focuses on the basics of building a music career—accountability and responsibility—it's about doing the hard things. His philosophy is "Back to Basics" coupled with the deployment of todays' technology!  He has over thirty years of TV and radio experience.
Mr Gauger is a former talent booking agent with the famous William Morris Agency (Bill Cosby,  Roseanne Bar, Regis Philbin, Denis Miller, and 100's of other household names, artists and writers) booking many country superstars including the late Tammy Wynette, Brooks and Dunn, Vince Gill, etc  You may of heard one of his latest productions, "Who To Love" on nationally syndicated telecasts.  Mr Gauger holds a partnership with Sony and numerous other music and video development software companies, utilizing his large sound effects library and his latest creation, "Convology" impulse response library, recording some of the most unique places used for convolution reverb.  He was recently invited to record NASA's VAB - (vehicle assembly building, 4th largest building in the world) where all of the Apollo missions, including Apollo 11 that took our guys to the moon were assembled, along with the NASA Space Shuttles,  prior to crawling to the launch pad.
In addition to being a TV and radio writer and talent agent, he's advised and books acts from America's Got Talent and he's managed a number of acts including Dr. Elmo and was credited with the inspiration of the sequel album that Dr Elmo (Grandma Got Run Over By A Reindeer) released with vast success and sales.  Many of the songs in the sequel album, entitled Dr Elmo's Twisted Christmas, can be heard in a 30 minute animated cartoon special, which continues to air on nationally syndicated networks, and can be seen every year around the Christmas holidays. He's an avid writer in various genres, and thousands of websites around the globe, rely on his solid and straight ahead advice.